Design your bike customizer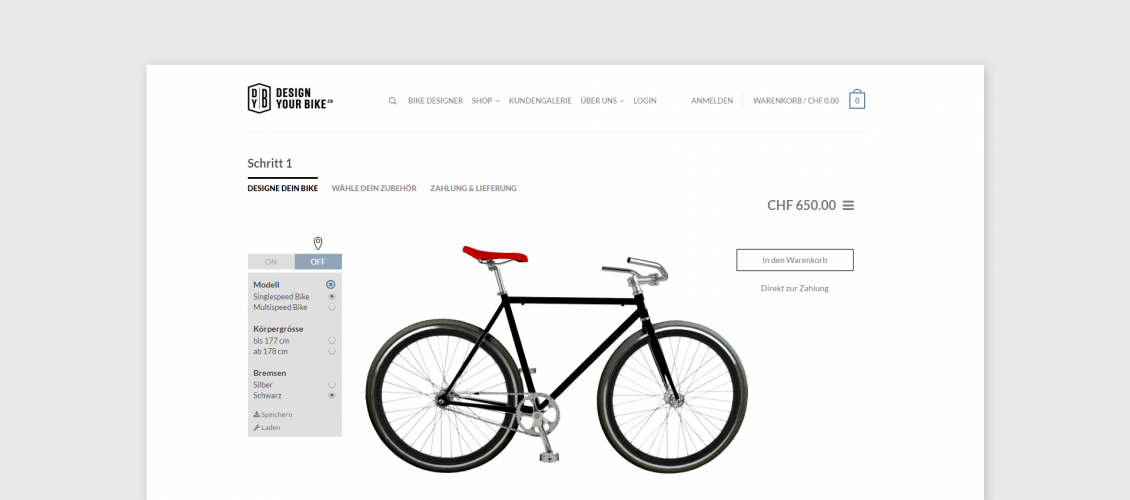 To make it faster and more convenient for its customers to configure and buy a bike, Design your bike added a configurator to its offering. Its product configurator, uses CPQ to create real-time pricing and deliver an overall costing and bike spec on the spot.
Features
Product Visualization - this customizer visualizations lets customers choose all bike elements colors and create their own product.
Ordering - users have possibility add to chart their customize bike.
Customizable Dislpay Environment - customers also can change customizer environment, they can choose from image list.
Responsive design - this interactive tool can be use in other devices - mobile and tablet, because this design is responsive.