Few step product onboarding
A variety of free 2D and 3D ready-to-use product templates, including ceramic mugs, canvas, T-shirts, shopping bags, pillows, and more, is provided via the Shopify product customizer app. With only a few clicks, all product templates may be installed and allocated to your store's items!

Print-Ready Files
Forget about altering manual designs. Your customers' design files will all be immediately converted to the desired output file type, such as PDF, SVG, or PNG. Once the order is placed, the chosen output files will be saved, compressed, and given directly to your email. Additionally, you can decide if you wish to send a copy of the created print file to your client or not.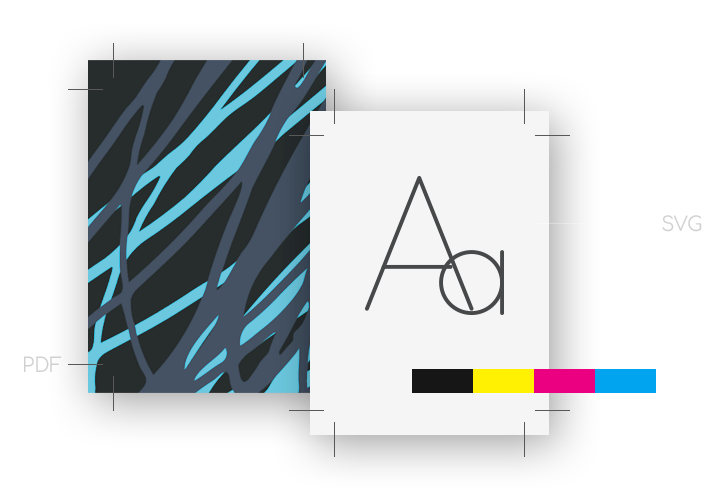 Custom Designs
For a quick start, Smart Customizer has created a number of design templates that are ready to use. It increases add-to-cart rates and aids in streamlining the product personalization process for your clients. By adding your own graphic assets in the file types of PDF, SVG, PNG, or JPG or by selecting images from our library, you can also make your own templates.
Editable Preferences
Meet all your product setup needs with custom tool sets. Customers should be given the option to upload vector or raster drawings, use predefined colors, add an imprint layer, and more.
High-quality Product Preview
Create the best showcase of your product! By configuring various rotation angles and zooms for your 3D product templates, you can produce a slick and seamless web-to-print product preview. Help your customers experience the closest end result and make the purchase process easier for them.
Flawless UX/UI on any Device
Smart Customizer prioritizes responsiveness for perfect user experience design to suit the growing demand for mobile and other device usage. On a desktop, a phone, or any other device, enjoy our app to the fullest!