Eurocell's door configurator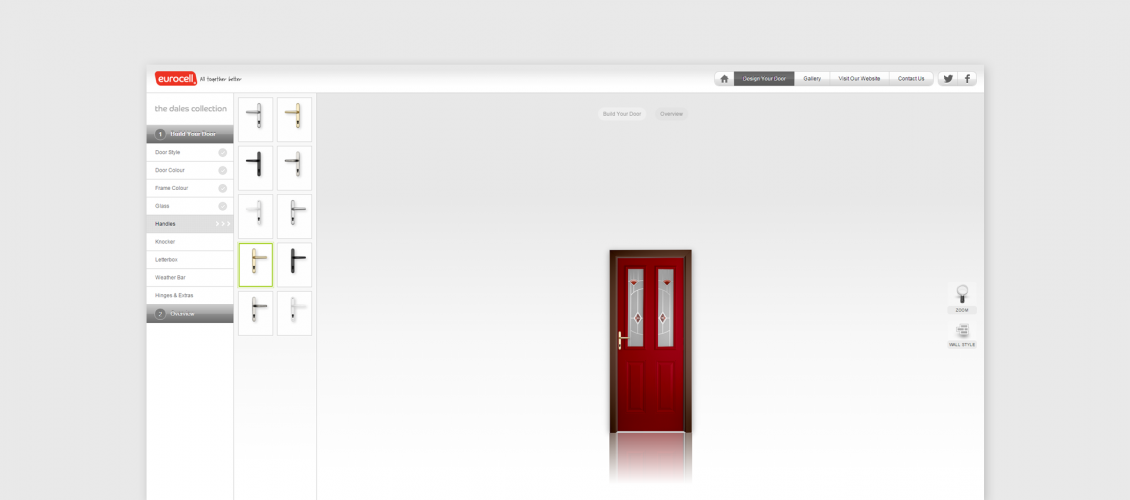 Eurocell lets its customers choose their perfect door styles and color from their contemporary configurator solution. In addition, its customers can pick the perfect furniture to match. And when the customer has created exactly the look they want, a quotation can be sent out.
Features
Product Visualization - this door configurator has many visualizations of door types, handles, glasses and all other door accessories.
Product and Cost Details - in the end of configuration users can write request form and get detail product proposal.
Customizable Environment - customers can change wall material and see how look their configurate door.
Responsive Design - this configurator design is adapted to all devices, so customers can configurate in tablets, mobiles and computers.