Jazzy Product customizer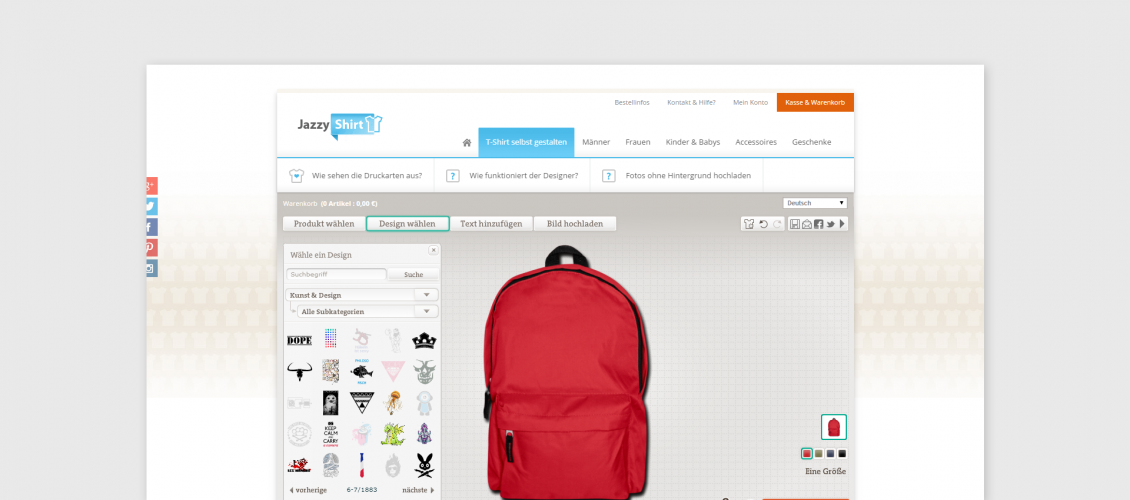 Jazzy Shirt provides a convenient and easy-to-use customizer platform where customers can create a range of unique products with their own text on the chosen item.
Features
Product Visualization - this customizer lets customers create unique products with their text or images from list.
Price Calculation - Users can see how change product price from selected image or text.
Ordering - users can add products in chart and order.