Timberland shoes customizer solution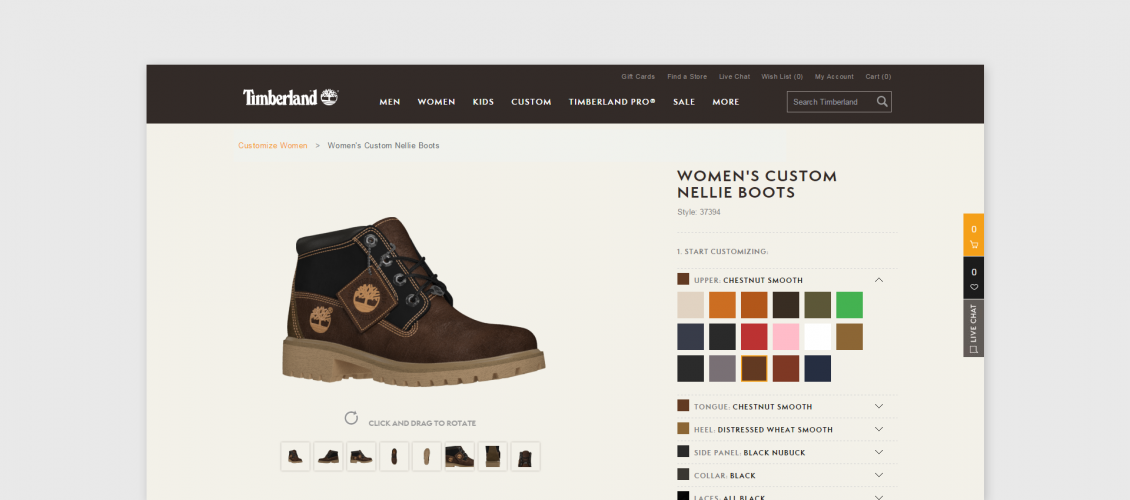 Timberland is one of the most recognisable shoe brands across the world. It uses its customizer platform to help customers create and order shoes quickly and extend the sales reach of the brand into areas of personalisation it didn't previously reach.
Features
Product Visualization - this customizer has incredible 3D animated shoes graphics.
Ordering - customers can add to chart and order customized shoes.
Responsive Design - users could use customization platform in all devices, because this customizer is adapted to tablet, mobile and computers.