Vastrm shirts online customizer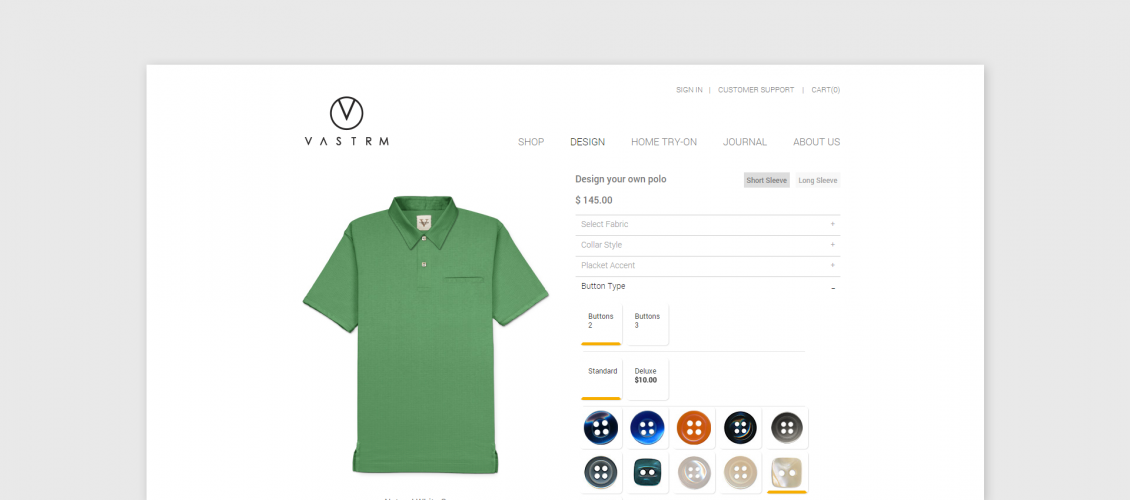 Vastrm has integrated into its site a flexible platform for finding, configuring and ordering shirts online. Its platform helps customers discover a variety of styles, designs, and combinations. All of these things helps customers configure their own shirt.
Features
Product Visualization - this online customizer visualizations lets customers see how change shirts view from selected component or color.
Price Calculation - customers can see product price dependens from selected components.