Alulux rollers customizer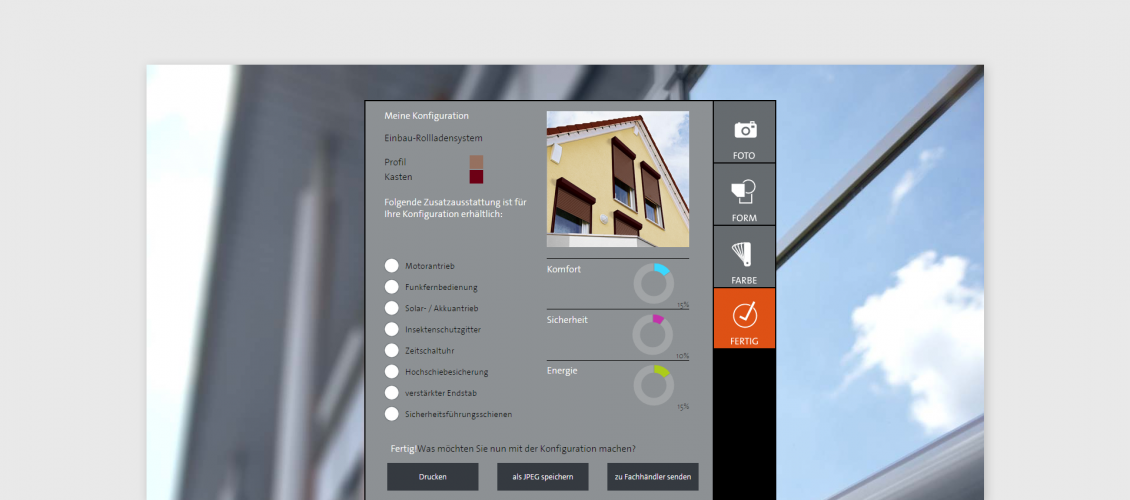 Alulux makes roller blinds. Its visualization technology lets customers apply colours, textures and other components. The customizer gives customers the ability to quickly and easily create unique products for their own homes.
Features
Product Visualization - this online product customizer lets customers slect and change roller type and color.
Customizable Dislpay Environment - users can upload or select from list house image and see how looks customized roller in their house.