Audena bed customizer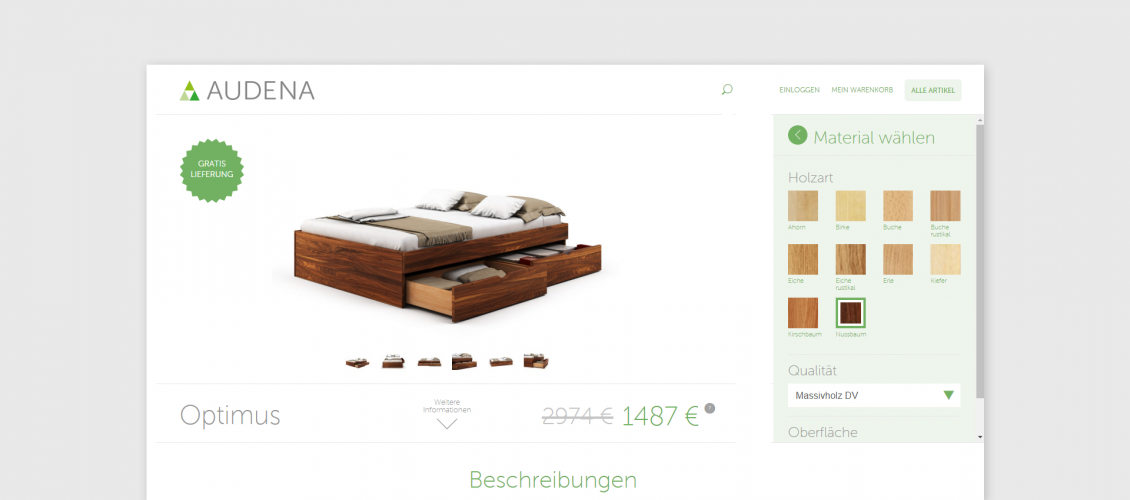 This company uses a customizer platform to let its customers choose bed types, colours, dimensions and additional items.
Features
Product Visualization - this bed customizer lets customers change product color and type.
Ordering - users can not only customize but order customized bed.
Responsive Design - this web tool is adapted to other devices - mobile and tablet.