Bamford Watch Department customizer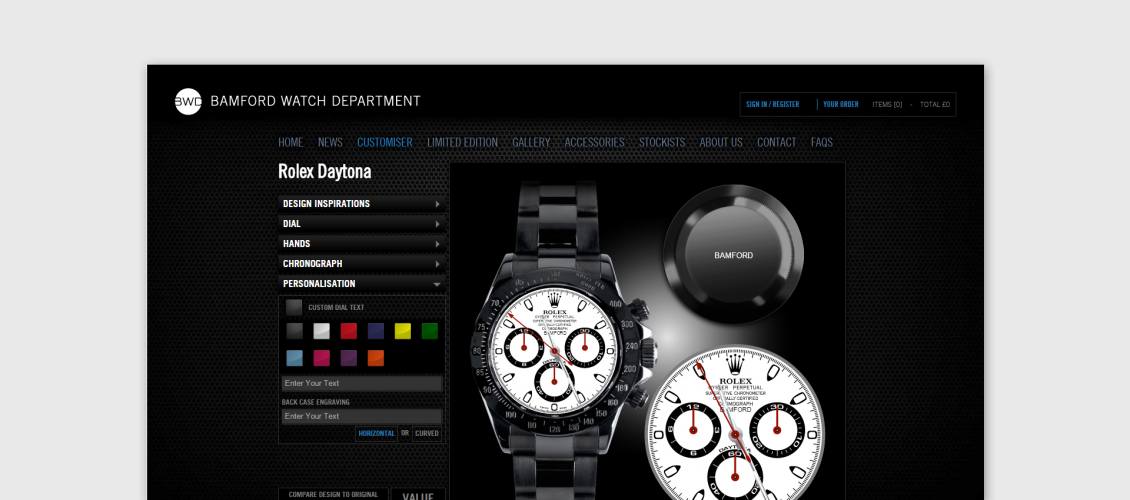 Bamford Watch Department uses a stylish customizer platform on its website where customer can create they own watches. Platform design and management is clear and easy to use.
Features
Product Visualization - customizer platform has animated graphics of watches. Also customers can change product components colors.
Ordering - this customizer has shoping chart, where buyer can confirm order.