BMW car CPQ platform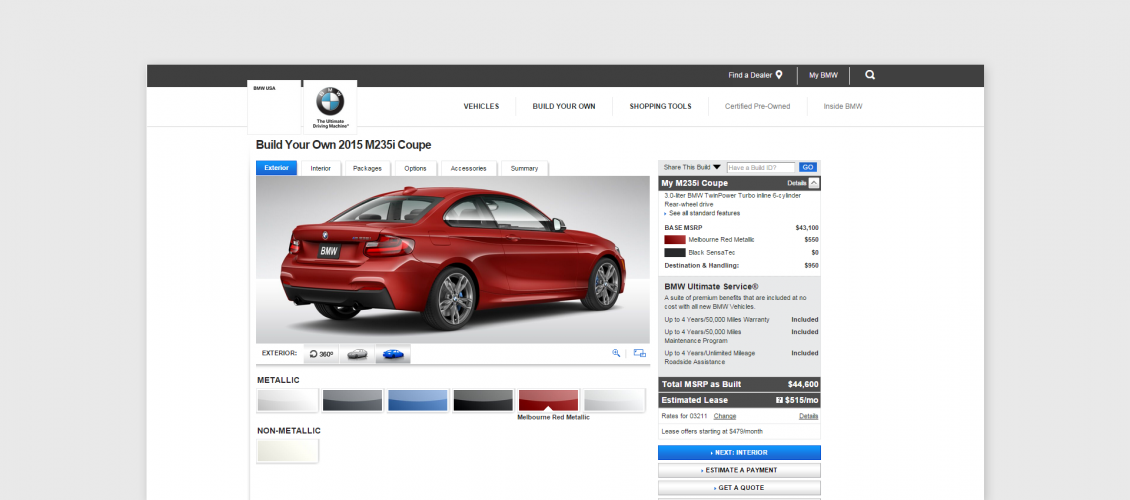 BMW it is one of the prominent car brands in the world. It lets customers create their own dream cars online. They can change the car model, edit colours, and even choose display fonts. They can even order their car as part of the process.
Features
Product Visualization - this CPQ platform allows to configurate popular BMW cars in 3D mode.
Price Calculation - users can easily see how price is changing when they are customizing BMW car in CPQ platform.
Product and Cost Details - this platform automatically generates detailed estimate proposal to order cutomized car.