BJB's door customizer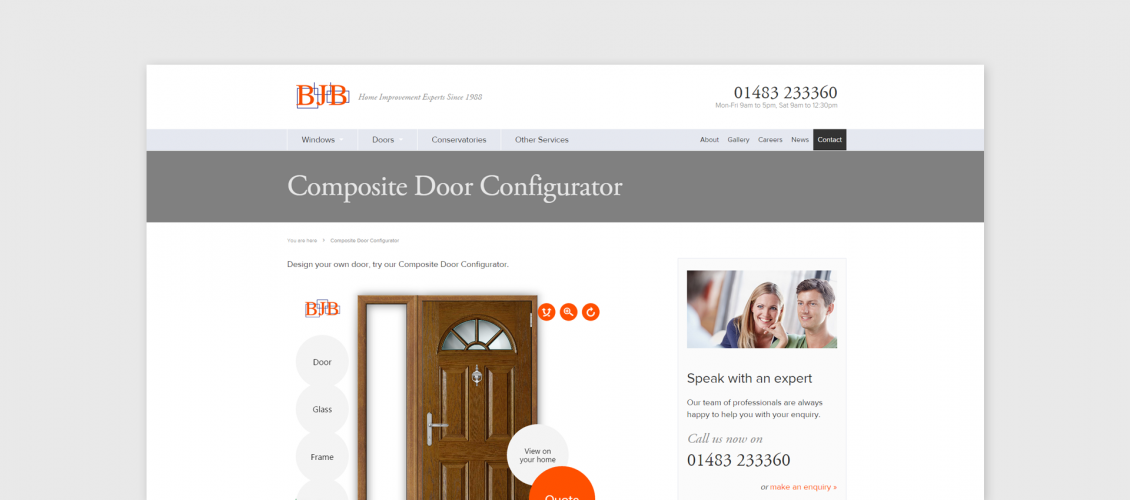 BJB uses a door configurator to allow its customers to choose from varying door styles and colours. Also in configurator, customers can find the different decorative glass and furniture with which each door can be made unique.
Features
Product Visualization - users can see how change door view from selected component.
Product and Cost Details - this customizer lets users write request form and get cost detail.
Responsive design - this customizer is adapted for tablets, mobiles and computers.