Caseable products customizer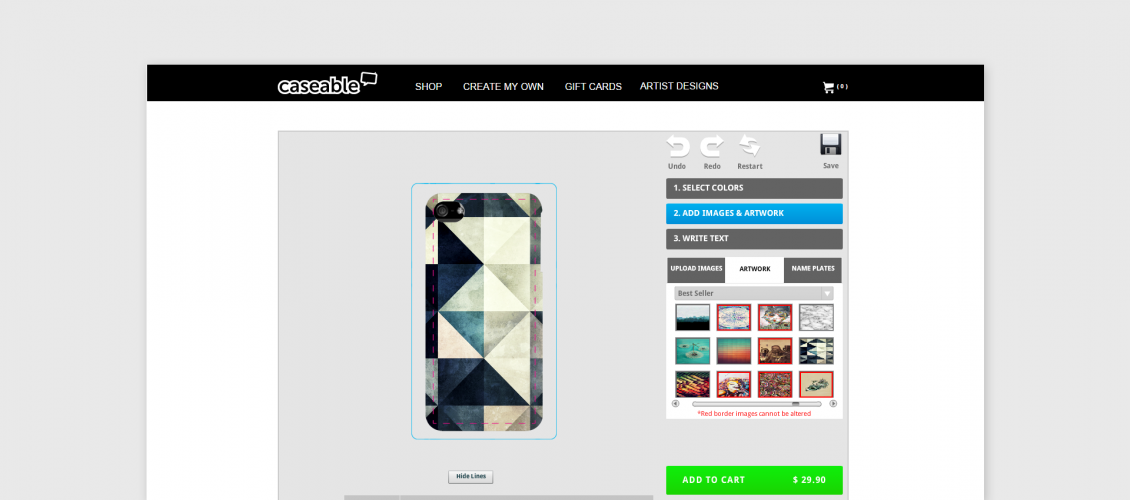 This company makes covers for phones, touchpads and computers that can be individualised by its customers. The company has integrated the customizer into its existing website.
Features
Product Visualization - this customizer lets customers create their own case for phones, user can upload images or change case color.
Ordering - users can add to chart created case and order it.
Responsive Design - this customizer is adapted to other devices - mobile, tablet and computers.