Casetify product customizer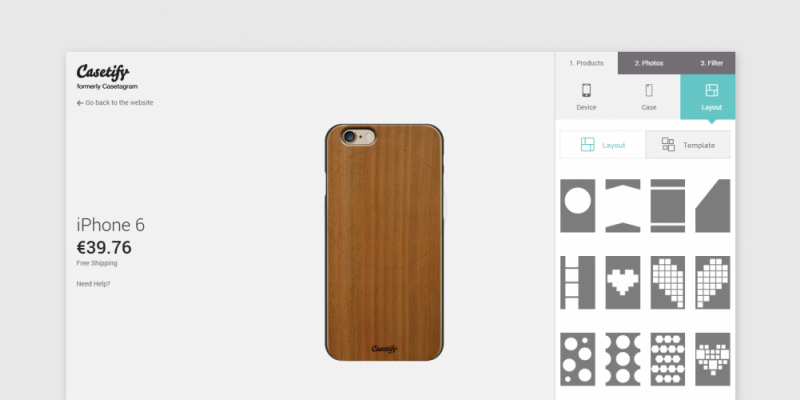 Casetify has one of the best ways to allow the customer to get the product that's perfect for them. People can go to its website and quickly find the cover their phone or touchpad needs.
Features
Product Visualization - this case customizer lets customers upload or select stickers from list and create their own case.