Kreative Rad bike configurator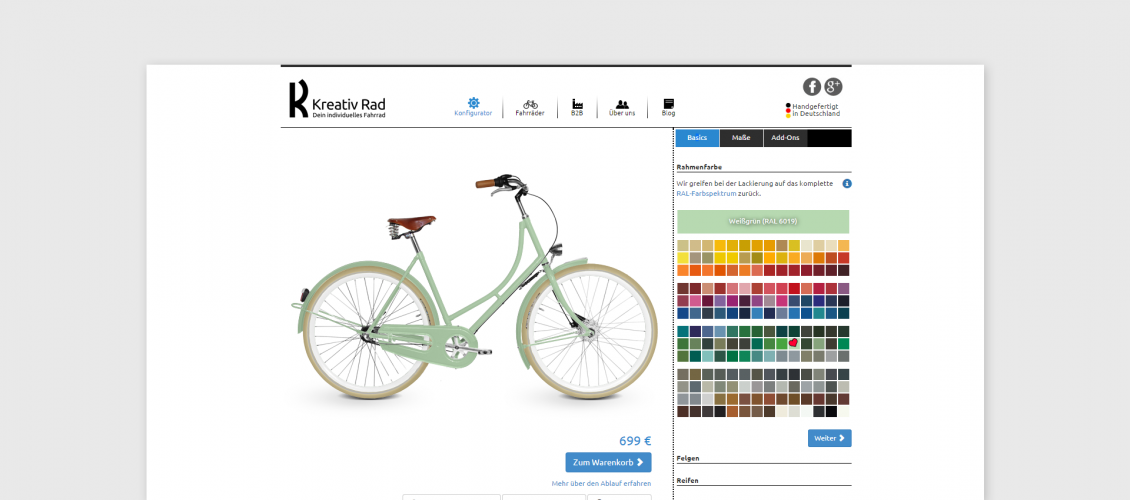 This easy-to-use configurator platform allows its customers the opportunity to view every product and variation that it offers. Customers can choose bike type, colour, dimensions and additional items.
Features
Product Visualization - this configurator has perfect visualizations, which lets customers see how look new configured bike.
Price Calculation - this configurator lets see how change price from selected bike component.
Product and Cost Details- in the end of configuring user can write request form and get product cost detail.