Ray-Ban sunglasses customizer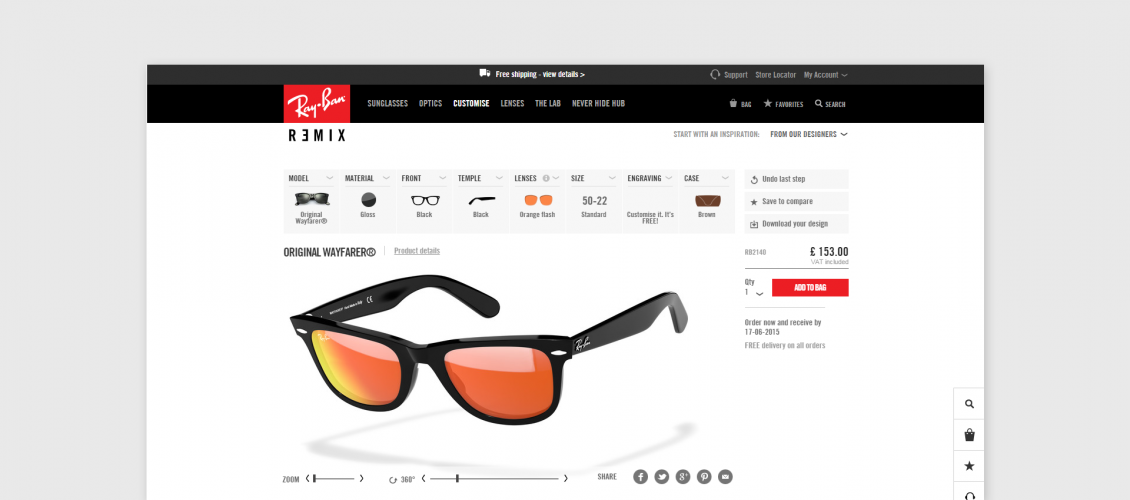 Sunglasses company Ray-Ban use mass customization to help the business respond to customer enquiries faster and more efficiently. Its personalization tool allows customers to design the perfect sunglasses for each customer coming to their website.
Features
Product Visualization - this web customizer has perfect animated 3D sunglasses graphics, which lets customers see sunglases online from all sides.
Price Calculation- users can see how change price from selected product component.
Ordering - customers can not only customize sunglasses but add to chart and order.