Nalgene's online configurator for bottles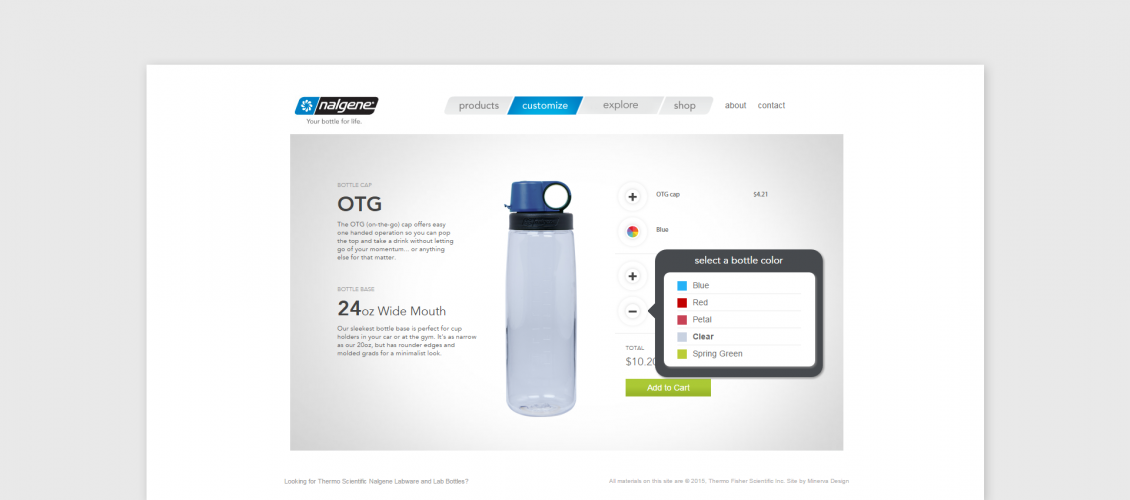 The Nalgene customizer uses high quality design to catch the eyes. Realistic images of its bottles help customers imagine how their designs will really look. This customizer is very easy to use and configurations can be produced quickly.
Features
Product Visualization - this bottles customizer has perfect animated 3D graphics, which lets customers inmagine how looks their customizing bottle.
Price Calculation - customers can see what is the price of bootle cap and bootle size.
Ordering - this customizer is integrate in e-shop, so customers can order customized products.