Nike shoe customizer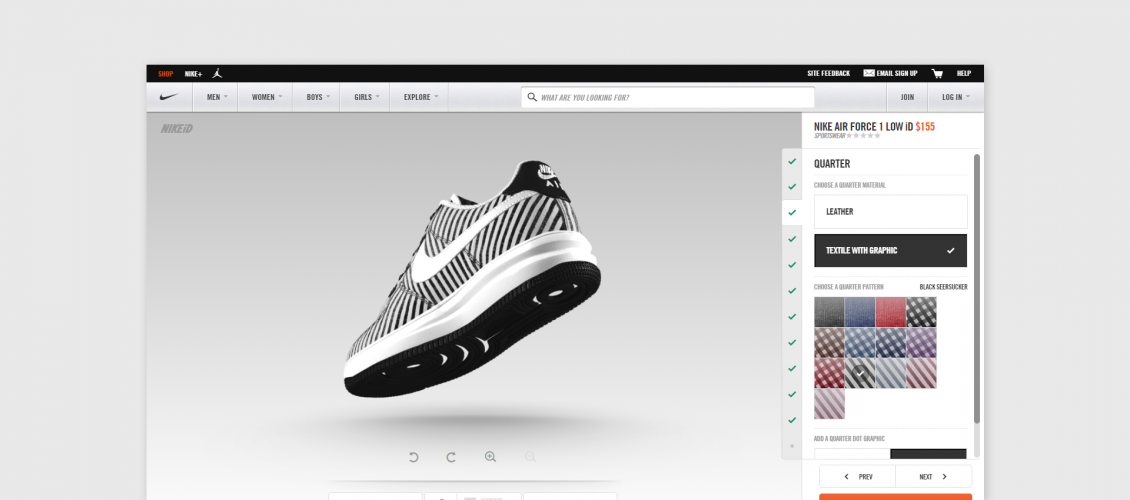 Within the Nike website is a customizer that lets their customers choose the right footwear products in minutes. Their 3D Visualisation is a great piece of customizer design that catches the eye and attracts more clients to have a go at customising a pair of shoes.
Features
Product Visualization - excellent graphics reflect even the smallest details of sneakers.
Ordering - this customizer is integrate in e-shop, so customers can order sneakers in the end of customizing process.
Multiple Languages - Nike web site is adapted to other languages so also customizer.