On this page
Best web to print apps 2023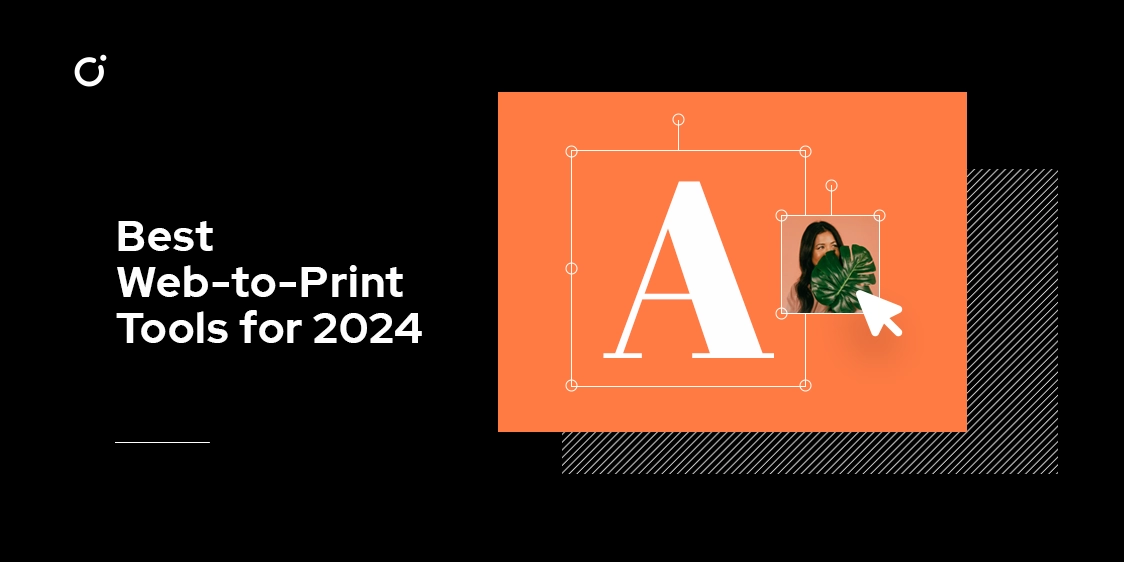 In today's digital age, web-to-print tools have become indispensable for businesses involved in custom printing. These innovative solutions simplify the ordering process, enhance customer experiences, and boost operational efficiency. With numerous options available in the market, choosing the right web-to-print software for your business can be a daunting task. This article presents a comprehensive overview of the best web-to-print tools/apps for 2023, along with tips on how to select the ideal solution that aligns with your business requirements.
Best web-to-print apps for e-commerce
In the comparison table, we have evaluated several web-to-print apps based on key features, demo availability, free trial duration, pricing, and app ratings.
| Key features | Smart Customizer | Product Options & Customizer | Customify | Kickflip |
| --- | --- | --- | --- | --- |
| Pre-made product templates | ✓ | X | X | X |
| Dynamic pricing | ✓ | ✓ | ✓ | ✓ |
| Supports 3D preview | ✓ | X | X | ✓ |
| Design templates | ✓ | X | X | ✓ |
| Demo? | ✓ | ✓ | ✓ | ✓ |
| Free Trial | 30 - days | 14 - days | 14 - days | 14 - days |
| Pricing | $9/month | Starts at $19.99/month | Starts at $10/monthly | 2.19% from successful sale |
| App rating | 4.8 (Shopify app store) | 4.7 (Shopify app store) | 4.7 (Shopify app store) | 4.9 (Shopify app store) |
Considering these factors, Smart Customizer stands out in several areas and would make a great fit for small business owners. It offers pre-made product templates, provides 3D preview functionality, includes design templates and offers a longer free trial for evaluating if it's the right fit for your business.
Additionally, Smart Customizer has a competitive pricing structure starting at $9 per month and boasts a high app rating of 4.8 in the Shopify app store.
How to choose the right web-to-print software for my business?
Choosing the right web-to-print software for your business requires careful consideration of several groups of factors. Here are some steps to help you in the decision-making process:
Assess your business needs: Before diving into the options available, evaluate your specific requirements. Consider factors such as the type of products you offer, order volume, configuration needs for the product, printing materials and specifications as well as your target audience and the perfect user experience from their side.
Write down your needs and for the software.
For example: If I have a custom poster business here's what I need from my web-to-print software: High-Quality Product Preview (2D)
Output print ready file in preferred format
Allow customers to upload their own graphics or photos
Allow customers to customize the print (add text, position and color different elements)
Should support preferred color model
And have a user friendly interface, so it would be easy to use for customers.
You can add as many more points as needed. Once you know what you are looking for, find web-to-print apps that have such functionalities, or at least 80% of them and take advantage of their trial period to test them out.
Things to consider during trial:
Usability and customization: Look for an intuitive user interface and customization options. It should be easy to set up your first product, create unique designs, upload graphics, and provide a seamless user experience up to the very last order button.
Integration capabilities: Ensure that the chosen software integrates seamlessly with your existing e-commerce platform, content management system (CMS), and other relevant systems. This integration will streamline your operations and eliminate manual data entry.
Order fulfillment: Consider a web-to-print solution that automates order processing - has dynamic pricing, and can send the order straight to printing.
Customer support: A robust customer support system is crucial for any software. Ensure that the provider offers responsive and reliable customer support through multiple channels, such as live chat, email, or phone, to address any issues promptly.
Additional Useful Tools for web-to-print business:
Apart from web-to-print tools, here are some additional tools that can enhance your design capabilities:
Blender: Blender is a powerful open-source 3D modeling software that can be used to create product models for 3D printing or visualization. It is versatile and can handle complex designs.
Adobe Illustrator: Adobe Illustrator is a professional vector graphics editor widely used for creating design templates. It offers a vast array of tools and features for precise and scalable designs.
Pattern Design Software: For fabric-based products, consider using specialized pattern design software like Adobe Illustrator with plugins like Astute Graphics' VectorScribe or CorelDRAW with the CorelDRAW Graphics Suite.
Print Quality Control Tools: Ensure the quality of your printed products with color management and print quality control solutions like CGS ORIS or EFI Fiery.
To sum up
In the world of custom printing, selecting the right web-to-print software is crucial for the success of your business. Consider your specific needs, compare features and pricing, and take advantage of the table provided in this article to make an informed decision. By implementing the best web-to-print tool for your business, along with additional design tools, you can streamline your operations, deliver exceptional customer experiences, and stay ahead of the competition in 2023 and beyond.