On this page
10 areas to improve ecommerce UX 2023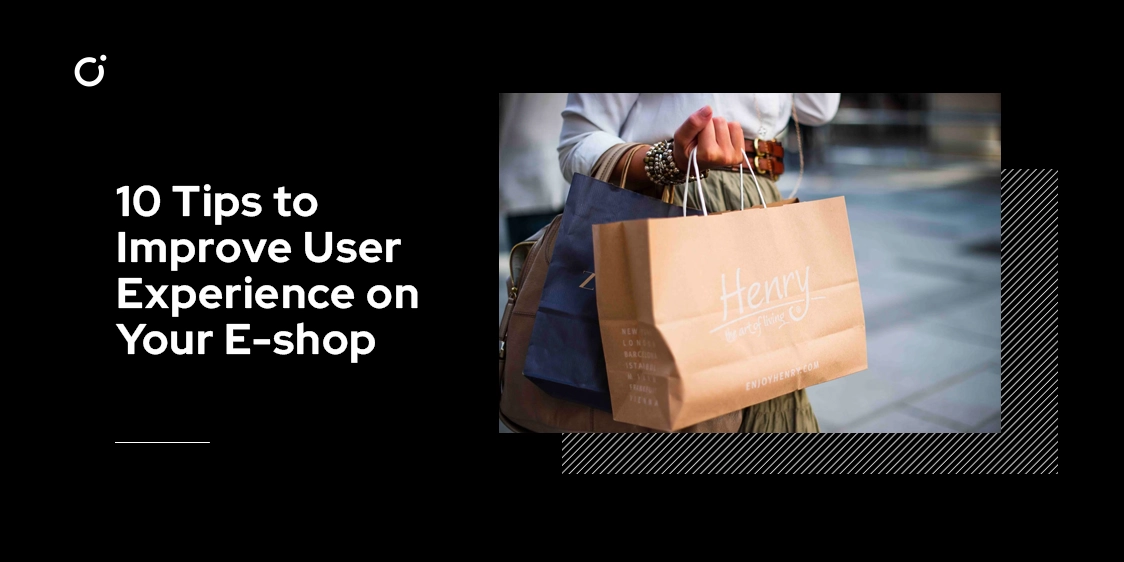 There are more than 26 million eCommerce sites worldwide. It is estimated that by the year 2040 95% of all purchases will be through eCommerce, yet around 70% of all new e-shops fail due to usability problems. From optimizing navigation to creating an attractive page design, there are numerous ways to improve the overall user experience of an e-shop. In this article, we'll explore 10 ways to help you create a better user experience on your e-commerce shop, as well as how to enhance UX for customizable product shops and measure overall customer satisfaction.
Understanding user needs
Creating an e-commerce shop that provides an enjoyable user experience is key to any business's success. To ensure that customers have a positive experience, businesses must first identify the target audience and understand their needs.
Understanding the needs of customers can be done in a number of ways. Gathering customer feedback is one way to gain insights into how customers are interacting with your shop and what areas could use improvement. Another method is to analyze your competitors' user experiences - what are they doing differently that could help you gain an edge? Surveys and interviews with users can also provide valuable insight into their overall satisfaction with the shop, as well as identify any pain points in the customer journey.
By taking the time to understand and research customer needs, businesses can gain a better understanding of their target audience and make better decisions for improving customer satisfaction. This can include everything from simplifying navigation on the website to offering multiple payment options, optimizing for mobile, or improving page design.
Additionally, understanding user needs will be especially important when creating UX for customizable product shops where there will be a higher demand for personalization features such as product recommendations or customization tools such as monogramming or engraving options.
Finally, it's essential to measure overall customer experience by using data analysis and analyzing customer feedback regularly so that businesses can determine whether changes are having a positive effect or not. By making sure each customer interaction leaves them feeling satisfied and appreciated, businesses will create loyal customers who will come back again and again.
10 tips to improve UX for a regular ecommerce shop
In this section of the article, we will explore 10 tips to help you improve user experience on your regular ecommerce shop. Whether you're just starting out or already have a successful store, these tips will help you ensure that your customers have the best possible shopping experience.
Simplifying Navigation: The navigation of your e-shop should be designed in such a way that customers can find what they are looking for easily and quickly. Minimize the number of steps needed to get from one page to another, make it easy to search for products, group related products together on pages, and keep menus short and concise.
Offering Product Recommendations: Use past customer purchases as well as browsing data to recommend relevant items and create personalized product recommendations. This helps shoppers discover new items and encourages them to purchase more from your store.
Offering Multiple Payment Options: To increase convenience for customers, offer multiple payment options like credit/debit cards, PayPal, Apple Pay, and other digital wallets to pay for their orders. Having more payment methods available also increases trustworthiness in your store since shoppers know they have plenty of choices when it comes time to check out.
Optimizing for Mobile: As more people are using their phones or tablets to shop online, make sure that your website is optimized for mobile devices with a responsive layout that looks great on any size screen without compromising functionality or usability.
Implementing Advanced Search Filters: Adding advanced search filters like product type, price range or color helps shoppers find exactly what they're looking for faster by narrowing down their search results quickly and easily.
Enhancing Product Pages: Make sure that each product page has all the necessary information about the item along with clear images so customers can get an accurate idea of what they're ordering before making a purchase decision. Include details such as measurements if applicable as well as shipping rates so there are no surprises at checkout time!
Offering Live Chat Support: Customers often have questions while shopping online and live chat support is an effective way to provide quick answers without having them wait on hold or sending emails back and forth with customer service reps over extended periods of time until their query is resolved satisfactorily.
Implementing Wishlist Feature: A wishlist feature allows shoppers to save items they are interested in but not ready yet to buy right away in one convenient place so they don't forget about them once they leave the site.
Allowing Purchases Without Account Creation: Making it possible for customers to purchase without creating an account improves checkout speed significantly which increases overall satisfaction when placing orders online.
Improving Page Design & Adding Interactivity: Using visuals, animations, videos, audio etc., helps engage users further by providing them with interesting content instead of just plain text. Additionally, adding interactive elements such as quizzes, polls, surveys, etc., makes it easier than ever before for customers to give feedback directly within the platform itself.
How to enhance UX for a custom products shop?
Customizable product shops offer customers the unique opportunity to create a personalized item that suits their specific needs. Nevertheless, it can prove difficult to craft an interface that allows users to customize products yet still provides them with a positive experience. To help enhance UX for customizable product shops, consider these tips:
1. Design an intuitive customization platform: An effective UI design is indispensable for a pleasant customer experience. Guarantee that your customization platform is simple and easy to understand, with clearly delineated options and straightforward controls so users don't become overwhelmed with choices or confused on how to make customizations. 2. Enable customers to preview their customizations before adding them to the cart: Offering consumers the ability to view what their customized product will look like prior to buying it assists them in feeling more confident about their purchase decision and makes sure they get exactly what they anticipated. 3. Utilize dynamic pricing: Dynamic pricing simplifies the process of adjusting customizations without needing manual calculations every time an alteration is made in the order. This also helps increase conversion rates by exhibiting discounts when certain criteria are met or when multiple items are bought at one time. 4. Provide customization templates: To streamline the procedure of creating a customized product, provide templates that indicate which components should be included in each order so that customers don't have too many choices or feel overwhelmed by options. 5. Introduce detailed tooltips and help icons: Give customers useful information about all available customization options such as material used, sizes accessible, color swatches, etc., by incorporating tooltips and help icons around your interface so clients can effortlessly locate further information on any aspect of their order without having to leave the page or do extra research themselves. 6. Incorporate undo and redo buttons: A practical way of making sure consumers don't make mistakes while personalizing is by including undo and redo buttons so they can quickly make changes if needed without needing to restart from the beginning each time something isn't quite right - this feature will save them time and frustration down the line! 7. Offer clear instructions for user-provided assets: If you permit users to upload images or logos into designs, give explicit directions regarding resolution requirements, file types accepted, etc., errors may occur during production leading to potential delivery delays -or worse still- dissatisfied customers! 8. Establish a user-generated content gallery: Promote happy customers by constructing a user-generated content gallery where users can display their creations alongside other people's designs - this not only boosts client gratification but also propels others who may be uncertain of what design elements work together best!
By following these tips e-commerce shop owners are able to provide clients with more delightful personalized experiences when customizing products on their store – ultimately ensuring repeat business!
How to Measure Overall Customer Experience?
Measuring overall customer experience is essential for e-commerce shops in order to ensure that customers are having a positive experience. There are several methods of measuring customer experience, including analyzing website data, collecting customer feedback, tracking the customer journey across multiple platforms and devices, identifying KPIs, competitive benchmarking, heatmaps and click tracking, cart abandonment rate, and error rate.
Analyzing website data such as page views, bounce rates, and time spent on each page can provide insight into user behavior in an e-commerce shop. This information can help identify areas of improvement that could enhance customer experience. Additionally, collecting feedback forms from customers or conducting surveys and reviews can be beneficial in understanding how customers perceive their experience in the shop.
Tracking the customer journey across multiple platforms and devices provides a more complete picture of user engagement with an e-commerce shop. This could include looking at purchasing behaviors through an app versus a desktop website or tracking user flow from advertisements to product pages or checkout pages. Identifying key performance indicators (KPIs) such as successful transactions versus total transactions can also help businesses understand how well their products are selling and how satisfied customers are with their experiences in the shop.
Competitive benchmarking is another way to measure overall customer experience. By comparing your business's performance against competitors' metrics such as average page loading times or conversion rates you can get a better idea of where your business stands in terms of user experience. Heatmaps and click tracking tools allow you to see what parts of your site users are engaging with most often so you can focus efforts in those areas to improve UX even further.
Additionally, monitoring cart abandonment rate and error rate gives you an idea of how often users find issues when trying to make purchases or navigate your site which again helps inform design decisions on where improvements need to be made for better UX.
By employing these methods for measuring overall customer experience businesses will have a better understanding of what users think about their e-commerce shop and areas where improvements need to be made so they can create the best possible user experience for their customers.
Author: Gintė Vėžauskaitė
Tags