On this page
How to Pick a Proper Visualization for Your online Product Customizer?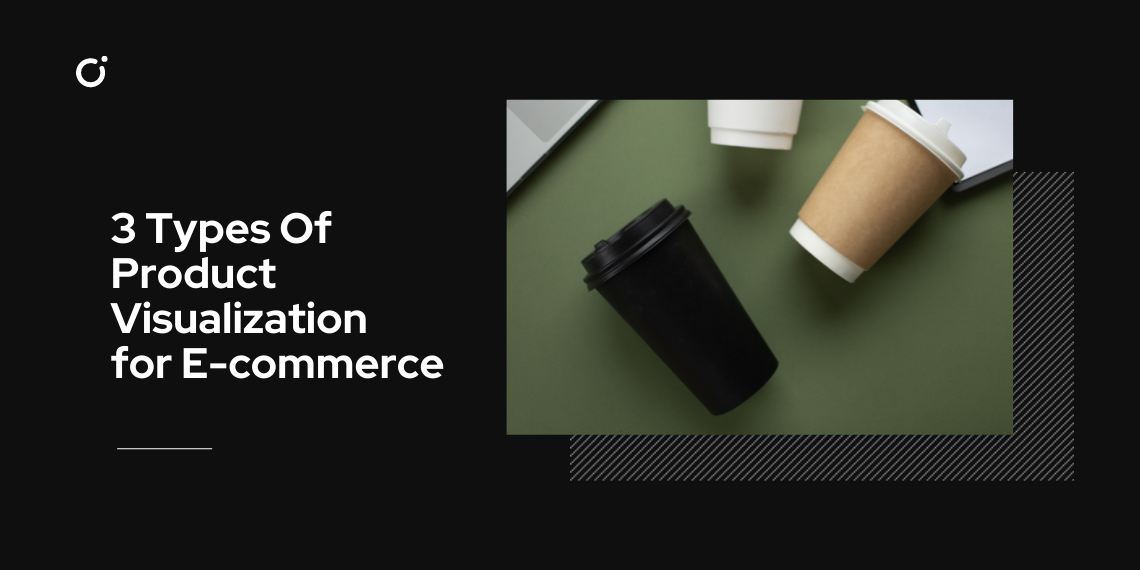 First, I want to start with essential reasons that explain the importance of visual content. We are used to perceiving the majority of information with eyes. We adore pieces of art, affecting movies, cute photos and more. The fact that people prefer nonverbal contact (more than 93% of the total communication) was proved by the famous psychologist Albert Mehrabian.
Thus, before launching your business customizer, you have to consider what type of graphic to choose and how to implement it efficiently. This decision will help to save your time and money, increase the market access speed, and get excellent results.
In this post, you will find necessary data about the features of different product visualization types, their pros and cons, and tips on how to choose the proper visual arrangement. s
3 Types Of Product Visualization You May Use In Your Customizer
I want to mention 3 primary kinds of graphics you may successfully use to highlight your products: 3D, 2D (photo), and Sketch or technical drawing. Let's explore each of them and find its pros and cons.
3D visualization
This type of graphic increases its popularity each year. More companies prefer 3D configurator because it gives an opportunity to rotate product on 360 degrees. Each client who looks for online goods wants to have the accurate picture of what he will buy.
Pros:
Reduce spending. It usually costs less than the top-notch photo shoot with professional photographers.
Save time. Professional designers create excellent 3D models very fast, and you may control every stage of this process.
Ability to apply changes. It is so easy to make some shifts in the final pictures and improve them as you wish.
Having a lot of options. 3D visualization allows you to create not only pictures but also animation and movies. Any customer will have the opportunity to try all features of the product and see how it works.
Add creativity. It is obvious that 3D visualization is a creative process that will show customers the quality of your products.
Cons:
The complexity of finding real specialists. You have to apply efforts to hire a decent design studio or professional freelancer who can create the high-quality visual content.
The long load time. Some 3D models have a big size. Therefore, visitors with the limited Internet access won't be able to load them correctly.
Less realism. Some people need to see the real object before making the purchase. If they see the only 3D model, they may have a lot of doubts.
The development of the Web 3D engines is in progress now. Complex 3D models use a lot of the end user device's sources. Thus, it increases the risk of getting bad customization experience by customers.
2D or Photorealistic visualization
This type means photos, realistic photo images and renders. Great solution for web to print business or when starting out your customization journey. These items also have some advantages and drawbacks.
Pros:
Realistic product visualization. When you see a true picture of a good, you can imagine how you will use the product in your daily life.
The load time is little. These pictures are not massive, and customers will see them on the screens faster.
Save time. It is not true for all cases, but sometimes it is faster to make one photo shoot and fill the whole online store at once.
Cons:
Limited possibilities. Your clients will have only exact sides of the product, but they want to see them from the all around.
Difficulties with applying of customization options. If your product has a lot of specific features that can be modified, you have to take plenty of photos for all components or design them to look photorealistic and fit the basic image. This may be time-consuming.
High prices. If you need the quality images or real photos of the professional photographer, you will have to pay a lot of money.
Technical Drawing or Sketch Visualization
This type of graphic is also used in online sales. It allows users to create a plan for each item. With such data, every client will see the final product, but schematically. It is convenient for the limited range of products and doesn't show the real picture of the object, but it also has some benefits. These images have a small size and fast load time; they can highlight huge objects like houses and other constructions; they cost less money than other visual methods.
Pros:
The simplest process of applying. This concept means using of what you have. It may be drawings, texture pictures, samples of other products etc.
Good starting point. I mean that if you have no competitors and your market niche is sleeping, it will be a decent way to apply your customization ideas and become a pioneer in your field. In future, you will have enough data from the real customers, and your competitors will have only assumptions.
Fast loading. Typically, these graphic assets do not require complex services such as dynamic texturizing or rendering.
Cons:
It doesn't show the real product. This option gives you a lot of space for imagination of how customized product will look like. Thus, you have a risk of unfulfilled wishes.
How To Find The Best Solution For Your Business?
Like any other business decision, this one requires careful analyzing. I offer you this short plan of how to determine which product visualization type will help you to succeed.
Identify your primary target. It is crucial to know what your customers want to get with the products' pictures. Maybe, they need to see a volume image of the item or view realistic colors, or just to explore the scheme.
Be aware of market trends. You should discover the websites of your competitors and see how they implement product visualization of products they provide for online customization. For example, if they use only excellent 3D models with a huge variety of rotations, you can't apply a single 2D picture.
Know all features of the product. You know all features of the goods you sell, better than anyone else. Find the best visualization type to highlight all benefits and maybe hide some drawbacks. Some items require only sketch images, and some won't be sold without a 360-degree rotation.
Determine the customization level. It is an essential step because it will help you to find out how detailed graphic assets should be implemented and how many customizing features must be available for customers. If these are only fabrics and colors, determine how many options you want to offer and if it has an impact on dimensions.
What Next?
Now you see that modern product visualization software is a crucial part of the successful selling companies and provides plenty of opportunities for any business. If you want to add a product customization to your website evaluate the needs.
Yes, onboarding online product customization solution might look complex. And it is. But it is true for any other business process as well. You just need to understand your customers' needs (create the buyer personas, for instance). I suggest you close your eyes and imagine the solutions that can satisfy their wishes. A clear vision of what you want to achieve is a great first step to success.
Author: Gintė Vėžauskaitė
Tags