On this page
Back to Since: What is Mass Customization?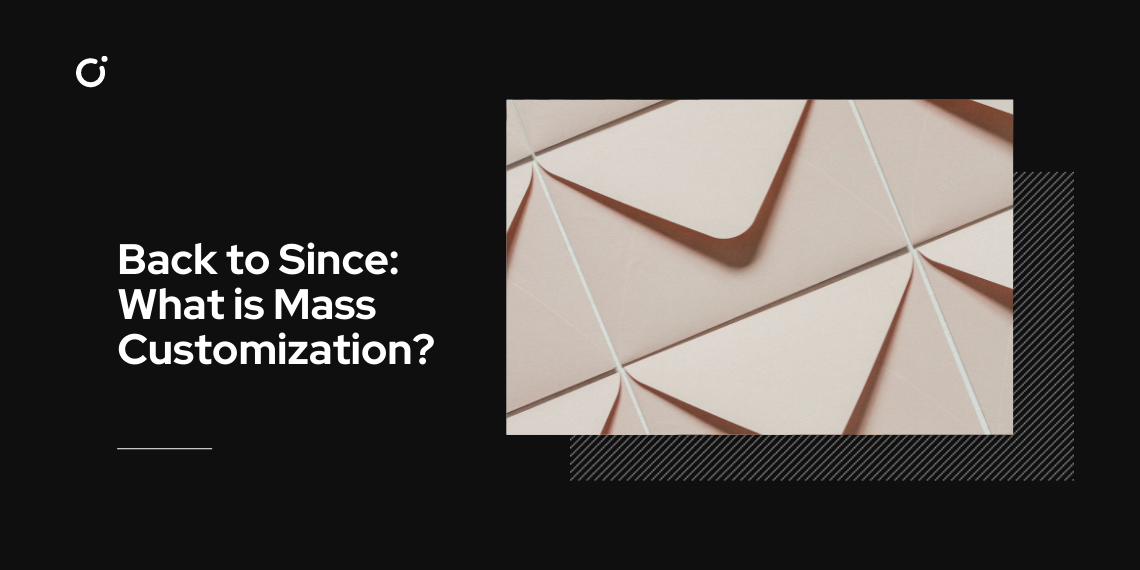 People always search for quality and at the same time not expensive goods. Therefore, mass customization appeared only after a mass production. Manufacturers started to produce various products in a large volume and were able to reduce the prices. But what about quality and originality? It's not about mass production. People got only standardized goods with similar characteristics and appearance.
Only in the end of 20th Century companies started to attract them with different options. It was the first step to the mass customization as it looks like today. In 1993, the prominent economist, author and speaker B. Joseph Pine II described the term of mass customization in his book Mass Customization: The New Frontier in Business Competition. He gave to this term the following definition: "providing tremendous variety and individual customization, at prices comparable to standard goods and services." It allows companies produce goods "with enough variety and customization that nearly everyone finds exactly what they want." This book was engaging and unique so that The Financial Times honored it as one of the seven best books in 1993.
As an example of the brand that started to provide mass customization for customers, I can mention Brenda French, the owner of Bloomingdale's and Lord & Taylor. She decided to provide new opportunities for women and sold clothes via in-house trunk shows. In fact, plenty of modern companies try to please their customers and give them many customized options.
According to statistics, now 1 in 5 consumers who expressed an interest in personalized products or services is willing to pay a 20% premium.
Definition Of Mass Customization
What can I say – this term is broad and comprehensive. So it is hard to determine it in a few words. Mass customization is a way to make low-cost mass products unique and customized for each buyer. Therefore, consumers get original goods, and manufacturers get large sales volumes. The truth is that companies get a basic model of each item, but it has customized options. In fact, clients get personalized approach and unique goods, and manufacturers spend less money on their production.
4 Approaches To Customization
Customization is a complex process that can be implemented in different ways. Each business has specific needs and requires a particular approach.
1. Cosmetic
This approach means that manufacturers do not change products but packing and other marketing options are modified to make them individual. Each customer gets an exclusive good with personalized packing options, and producer provides a large volume of similar standard products. Some companies use it to create exclusive packages, mixes of products, boxes for gifts, and shipping containers.
2. Transparent
I think it is the top level of customization. This approach is undetectable for customers. They don't have to ask for specific options because they've already got all of them. To provide such service, the company has to observe and learn their clients' behavior and give what they exactly need. A regular consumer won't even notice that a particular product was customized for him; he will use it as a standard package and enjoy all the benefits.
3. Collaborative
Collaborative customization is convenient for companies that provide a vast variety of product options, and customers may get lost in such a wide choice. You help them to find what they exactly need in a few steps. It is the most popular customization approach. This kind of customization is often used in a fashion industry. For example a web to print shop where each customer may pick a model of clothes, glasses or another item via online customizer and createt their own design straight on their website. It is an effective option that simplifies the selection process for numerous customers.
4. Adjustable (Adaptive)
This customization means that the product is adaptive, and a client may use it in various situations. The manufacturer provides few modes for each item so that the client doesn't need to adjust it by himself. He just needs to switch the option and enjoy the result.
The truth is that the majority of companies want to achieve the highest efficiency of their business and combine few customization methods. It allows them to get excellent results and satisfy more customers.
How To Mix Various Customization Approaches?
I want to cite an instance to highlight this aspect in greater detail. Let's imagine sunglasses. Here is how you can use all customization approaches to promote this good to your customers.
Cosmetic customization. You won't change any details of the sunglasses. But you will provide 2 different boxes to pack it: 1 – vintage style box; 2 – hi-tech box. The product is the same in both boxes, but you will expand your distribution channels and attract different client pools.
Adjustable approach. Your clients won't have to change any details of sunglasses. But the product will have an adjustable bridge between glasses. Each customer will set it by himself or in the optic he buys it to achieve the best result.
Collaborative customization. In this case, you give your clients an opportunity to choose one of 2 shapes of sunglasses, one color among 5 colors available, pick glass brightness or make it personal with exclusive etching with the name. Thus, each customer will cooperate with the manufacturer and pick changes he wants to apply to the final product with an online product configurator.
Transparent customization. You provide your clients with the AI artificial intelligence using face recognition system that defines the best model of sunglasses for each face shape.
With such a mixed customization, your clients will have all benefits in one package. The transparent method gives the appropriate shape of glasses; collaborative approach allows you to change glass brightness and other essential details; adjustable customization provides you with flexible bridge; cosmetic way allows you to receive the desired glasses in a trendy box according to the style preferences.
Yeah, it sounds as a dream. But each dream becomes a true with sharp focus and hard work!
Customization Pros And Cons
Customization gives plenty of opportunities to any business. It helps to increase sales and enlarge the clients' pool, improves the level of customer service, gives extra profits, and more.
It also has some challenges such as the necessity to provide higher prices or issues with the return of customized products.
But if you carefully analyze the preferences of your customers and create the precise plan of how to customize your products, you will only benefit with this option.
What Is The Future Of Mass Customization?
We see that more companies focus on their clients. They provide new features that can satisfy the most demanding of them. There is a chance that in future mass production won't exist in the way we know it nowadays. People don't tend to have something that everyone has. They want unique and high-quality goods even if they have to spend extra money. Even these days we see rising tendencies of customization, in the B2C and B2B segments. According to statistics of popular brands, the majority of their clients prefer custom option and order personal products that were made especially for them.
Author: Gintė Vėžauskaitė
Tags