On this page
Buyer Personas and Product Customization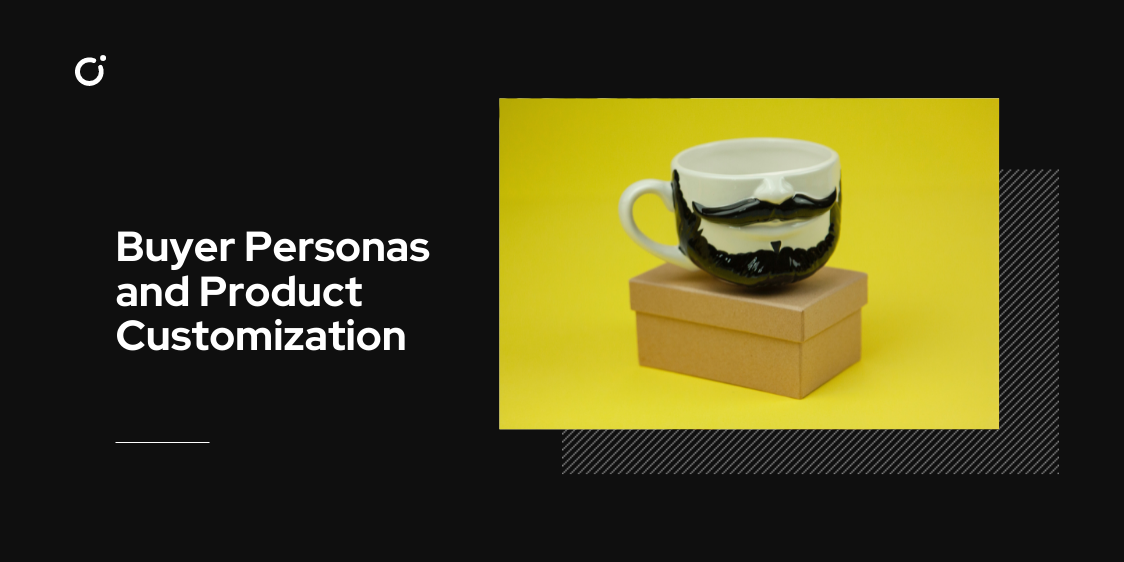 Sure thing, you know that your customers are fundamental to your marketing strategy success. Everything you do should be an all-encompassing care for their needs and desires. And this brings us on to the idea of creating buyer personas, fictional models of your customers based on the target audience research.
Probably, you will find nothing new here. But it is vital to follow this technique that leads your business to the product customization zone. The precise picture of your buyer allows you to define what your customers really need and how much they should be involved in the process of customization. Anyway, it will help you to gather a solid pool of ideas. You will find where to start and which products should be customizable.
To begin your way to customization and create various buyer personas, you have to develop several representatives of different groups. In today's fast-changing business environment, it helps to determine the delivery strategies and evaluate your approach. Just analyze who your customers exactly are! What makes them choose you among the competitors? What guides their decision-making? What are your buyer's major concerns? Finding the answers, you will build a customer-core organization that delivers the most relevant products to the audience and respond to the customers' needs.
Define Marketing Personas: 3 Tools
First, answer the question of who are these people that choose your product and tend to use the customization tool, and why they are doing that? What tools can help you to get the personal data you need? Here, several sources for you to consider:
Site statistic. Peek inside your website analytics. You will find a lot of awesome information about the audience. For example, where the visitors came from; how long they stay once they go to the site; what keywords they choose and so on. It is the core of your future research work as it can expose your prospective customers' needs and expectations.
Focus groups. Having a deep comprehension of your target audience is crucial for marketing strategy. So, interviews remain the most powerful tool for creating a marketing persona. You can use it to reveal customers' values, goals, desires, and intentions. The best way to collect complete data is to engage salespeople who interact with the clients in the process. You may also call buyers or invite them to join focus groups.
Social media analysis. Although pick up the phone is the most practical way to do the research, many persons prefer non-verbal communication. In this case, Facebook, Twitter, Instagram or LinkedIn are your best friends as these valuable tools will help you to explore the target audience. For instance, you can know more about your prospective customers through surveys. Just put the question and get feedback.
What Data To Collect?
Create a complete marketing guidance. Any personal information about your client or prospective buyer does matter. Discover everything you can about primary types of your consumers and things that motivate them. Define their needs, goals, aspirations, challenges, and more. You can easily do that through asking several dozen questions. As a rule, you should gather accurate information beyond the basics. We put together some miscellaneous bits of data that you may add to your marketing personas.
Job title;
Education level;
Income level;
Buying motivation;
Quotes you get from interviews with your buyers;
Customer's hobbies;
Sites they regularly visit;
Blogs your customers prefer to read;
Computer literacy, etc.
How Many To Create?
It's okay to distinct more than two buyer personas. But you can elaborate three, five, or ten! Find as many typical customers as you consider enough to cover the majority of your consumers. They represent different slices of your audience. But if those are first steps to the world of customization, I always recommend to be sharp as a barber knife. One clear buyer persona will be enough to pick one or several products and test them. It will help to minimize the risk of your investments.
Elaborate The Profile
Use samples. There is no need to reinvent the wheel. Many companies have created buyer personas so that you may easily download the template with necessary information and start plugging in the research.
Choose convenient tool. Surfing the Web, you will find software designed for creating marketing personas. Just pick one.
Involve your team. Bring your departments together including marketing, customer service, development, and more. All of them must be engaged in creating a sketch of a target audience core segment. Ask sales team for the most popular questions in ordering process, it might sound like "Can I have it in red … Or can it be changed to...."
Fill out profiles. Explore the buyer's challenges and goals; find out their values and concerns. Put several questions and write the answers. The more questions you ask, the more data you get to analyze. Now, you need to elaborate well-formatted buyer persona profiles.
Bring All The Pieces Together
Once you have gone through your research, it is time to analyze your data and knowledge. Put yourself in your customers' shoes and think of what makes them buy your product. Identify what might be sweet spots for product customization or just a better visualization to reinforce the customer loyalty of each buyer's type, and which improvements are needed to sell without selling.
It might be you will find that product customization doesn't fit needs of your buyers. But I sincerely hope this won't happen, and customization will become a nice bridge to the hearts of your customers.
Conclusion
After the research, you will establish which customization tools and approaches will work well with your clients' pool. It will increase their loyalty and satisfaction with your products. Remember that buyer personas represent different slices of the target audience; they generalize your ideal client. Using them, you can better interact with the public: solve their problems with customizable options and find out the level of co-creation to become a customer-centric company!
Author: Gintė Vėžauskaitė
Tags