On this page
Is Smart Customizer for you?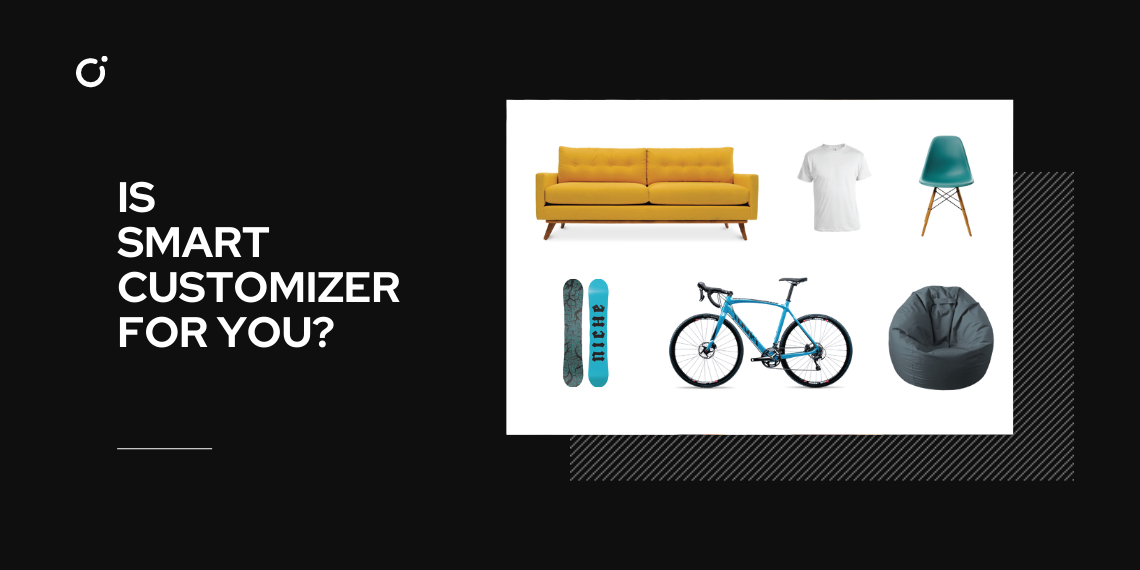 If you want to provide a sustainable, scaled experience that is satisfying and fast, mass customization has to be functional. Smart Customizer has configured and individualized applications across industries, including apparel, business, home decor, automotive, gifts, lifestyle, manufacturing, accessories, and food.
It gives you the following services:
Smart Customizer Works With Any Product
It doesn't matter whether you sell bicycles, sneakers, or pizza, Smart Customizer adapts to all products, and helps you deliver a customized service that empowers your business by offering your clients precisely what they want at record time and minimal hassle. In other words, Smart Customizer is a pre-built tool which easily adjusts to your products, and, in this way, gives customers the ideal, seamless shopping experience.
You have a choice between 2 products. First, a web to print solution for custom printing businesses, that makes it easy for customers to create their personalized design and place the order. The tool takes care of all the technical aspects with customization guidelines, intuitive editor, final product preview and automatic print file generation to PDF, SVG, or PNG.
The second product is dedicated to manufacturing businesses that need not only the design customization option, but also product configuration from different components, textures and elements. This product configurator is a modern tool with dynamic price calculation, automatic project generation and business logic, that makes the sales process faster and more enjoyable.
Smart Customizer Is Responsive And Adaptive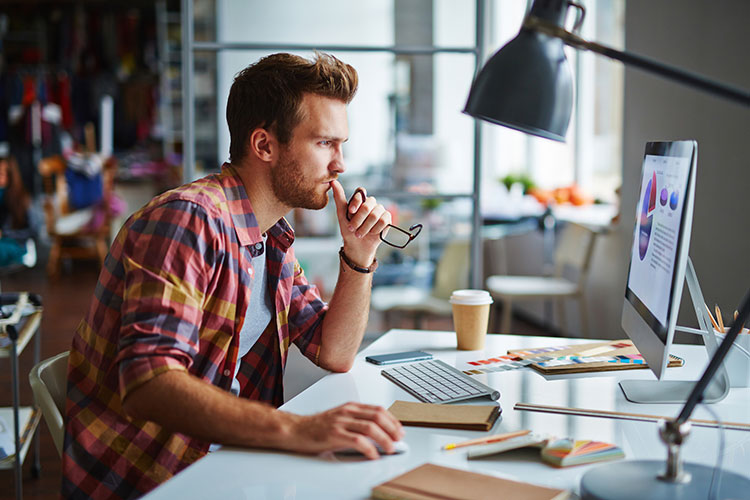 Smart Customizer is compatible with multiple devices, allowing your customers to easily configure products from a computer, tablet, or smartphone. You'll find that the solution can be easily integrated with your existing website or ecommerce solution such as Shopify or delivered as a separate website. Furthermore, Smart Customizer is set up in only a matter of days and receives continuous improvement where we use marketing analytics to inform development.
Smart Customizer Has All The Main Features - Out Of The Box
Smart Customizer gives you the following:
Components and product management: You can add new or edit existing items and products to change prices, product description, or other product elements.
Product Visualization Your clients will be able to see a realistic custom product preview, prior to order.
Live price calculation: Calculates a real-time pricing for all possible configuration of the product.
Information management: It is easy to add new products, to change the price of the components, and to update or modify item information.
Product and cost details: A PDF is automatically generated for download containing a breakdown of costs and all necessary product information.
Marketing: You can integrate the configuration with Hubspot for better sales and marketing leads.
Customizable user interface: Whatever your product, however many components, Smart Customizer makes configuration easy and rapid. This suits textile companies, for instance, that carry a huge selection of material.
Order Management: You're able to preview and update orders, as well as manage order status.
Sharing: Unique links can be created to allow customers to share with others.
Many languages: Our translation ability allows you to translate your site elements in multiple languages.
Smart Customizer Uses Technology That Is Based On Cutting-Edge Web Design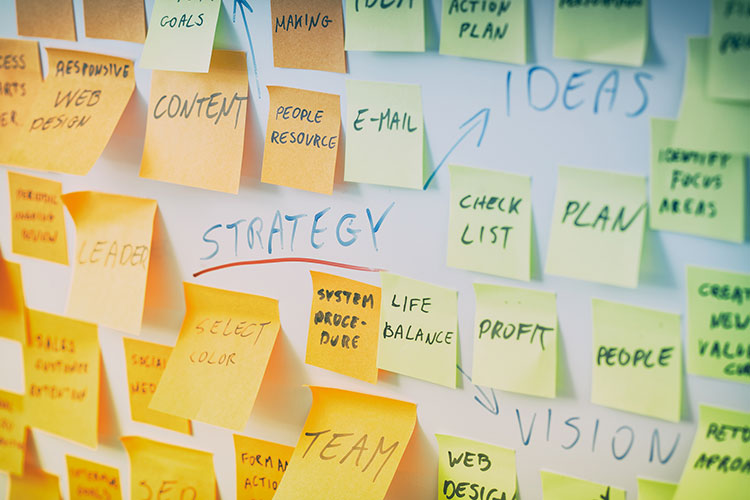 It took us more than 14 years research in digital product development to develop Growth Driven Design methodology. The process starts with thorough research to identify the typical user, their needs, desire and limitations, and how they'll want to use the app. From the get-go, we set goals to help us plot our system. We then solicit thorough user feedback - this serves as the basis for subsequent work - and continuously test for user feedback before we launch to reach peak performance. Finally, we follow marketing and sales analytics to achieve real impact and continuous learning and improvement. These analytics also helps us improve our marketing and sales strategies.
In short, the process provides value to users by (a) absolutely meeting their needs (b) saving time - because it meets their needs (c) providing a seamless shopping experience because it is configured on user research (d) and involving consumers by using vivid demonstration - there's nothing more clear than virtually "playing around" with fabrics or "trying on clothes".
Bottom Line
Our rigorous Growth Driven Design development process is compatible with multiple devices, it is fast and easy to install, it configures order and price management, and it can be tailored to meet your exact needs. Need we say more? Smart Customizer provides that ultimate shopping experience in an online setting.
Author: Gintė Vėžauskaitė
Tags